With a team led by Charles Swift, Linda Moreno, and Fritz Scheller, the Constitutional Law Center for Muslims in America (CLCMA) helped restore a young Muslim mother, Noor Salman, to her five-year old son after nearly 15 months in prison. Noor was falsely accused of aiding and abetting her husband, Omar Mateen, in providing material support to ISIS through the Pulse nightclub attack in Orlando, Florida, on June 12, 2016. She was also charged with obstruction of justice. On March 30, 2018, a jury fully acquitted her of the charges. In 184 terrorism cases that had gone to a jury since 9/11, there have been only three acquittals, and only one in an ISIS case, that of Noor Salman.
The path to justice for Noor was long and winding. Within weeks of the Pulse shooting, CLCMA attorney Charles Swift and CLCMA Of Counsel attorney Linda Moreno were advising Noor Salman in handling the fallout of the Pulse massacre and how it affected her and her family. When charges were filed in January 2017, Mr. Swift was in California the following day to advise and defend Ms. Salman. For the next two months, Mr. Swift and Ms. Moreno sought bond for Ms. Salman in California. Mr. Swift and the team at CLCMA spent the next 14 months preparing their case and their client for trial, scheduled for March 1, 2018. Before trial, CLCMA Criminal Law Fellows, Samuel Cole and Zainab Khan, sifted through over 100,000 pieces of Government evidence delivered to CLCMA in over two terabytes of data. CLCMA attorneys also drafted over a dozen pre-trial motions and responses to ensure that Noor would get a fair trial. Of Counsel Linda Moreno, Managing attorney, Catherine McDonald, Ms. Khan, legal interns, and others at CLCMA sorted through hundreds of jury questionnaires to prepare for jury selection in an attempt to determine which prospective jurors would be suitable to decide Noor's fate.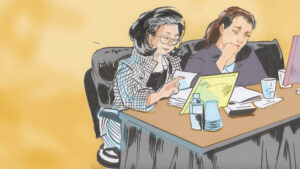 CLCMA Of Counsel attorney Ms. Moreno led off the trial with a grueling juror selection process to ensure Noor was tried by a jury without bias or prejudice. She questioned individually each juror who made it through the initial screening process. In her opening statement, Ms. Moreno set the tone for trial, promising that the evidence would show that Noor is a mother, not a monster. Over the course of the three-week trial, Mr. Swift grilled over twenty Government witnesses, dismantling the Government's case, one witness at a time. Mr. Scheller, an attorney retained as local counsel in Orlando, also questioned Government witnesses and drafted a motion requesting the case thrown out altogether when the defense learned that the Government had concealed key evidence.
The Government's key evidence in the trial was a written "confession" the FBI secured after interrogating Noor for more than 12 hours without an attorney. In this coerced statement, Noor "confessed" to things that the FBI learned soon after the interrogation were impossible. The FBI claimed she said that Mateen had "cased" the Pulse nightclub a few days before the attack, but cell phone data and other evidence showed that neither Salman nor Mateen had ever been to the Pulse nightclub before Mateen went there alone on June 12. The Government said Noor had "admitted" that Mateen had showed her a picture of the Pulse nightclub website, but the evidence at trial showed that Mateen had never visited the website and did not know he would attack the Pulse until the evening of the attack. The FBI did not record any part of Noor's interrogation.
During the trial, the Government hid exculpatory evidence. The FBI learned only two days after the attack that Mateen had never cased the nightclub but declined to share this information with the defense until trial. The Government used the "fact" that Salman admitted to being with Mateen while he cased the Pulse to justify holding her in prison for over a year before trial.
The Government also revealed, in the middle of trial, that Mateen's father, Seddique Mateen, had been an informant on his community for 11 years before the attack. The FBI also discovered that Seddique Mateen had made multiple money transfers to Turkey and Afghanistan in the days leading up to the attack. This information, which the CLCMA exposed publicly for the first time, further undermines the FBI's practice of spying on law-abiding members of the Muslim community through informants.
Of Counsel attorney Ms. Moreno started the closing argument by exhorting the jury to remember its promise to look at the facts and not be moved by emotion. CLCMA Director, Charles Swift delivered a meticulous closing argument, showing that the Government really had no evidence at all.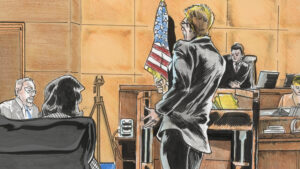 After deliberating for less than two full days, the jury returned with a verdict of not guilty on all charges. To say that this win was historic is an understatement. What occurred in the courtroom in Orlando in the month of March 2018, truly showed that justice could prevail with enough support and enough resources to make sure the truth came out.
The trial attorneys could not have done their job without the unwavering support of the staff and attorneys at CLCMA. CLCMA Fellows, Mr. Cole and Ms. Khan, provided direct support in Orlando and helped Mr. Swift prepare for trial. Ms. Khan assisted defense witnesses as they traveled to the courthouse and waited to testify on behalf of Noor at trial. Back at the office, Ms. McDonald made sure that the team in Orlando had everything they needed. Members of the Muslim community in Orlando, Laila and Leena Al-Arian, bought and delivered clothes for Noor to wear at trial. And Noor's family from Mississippi and California were all present in the courtroom during most, if not all, of the trial.
Our wish is that every defendant, Muslim or not, could have the same level of representation that Noor Salman received in her Federal criminal case. Thanks to the support of those at CLCMA, and from generous contributions of both time and money from the Muslim community, Noor was able to prevail and is free today and with her son. We could not have done it without you. We thank you, and Noor (and her son) thanks you! Thank you!